"For many adults in the area, the mention of Sandy Ridge Farm immediately stirs fond memories of apple orchards , fresh pressed cider, square dances, Christmas trees, and a sense of community. Unfortunately, the farm closed for a period, and as time passed there was a generation that did not get to experience this historic arena as we did. In restoring Sandy Ridge, we hope to create a destination where new memories are created and old memories are shared by past, present and future generations."
Although the majority of the apple orchards were removed years ago, the land is amazingly fertile and perfect for grape growing. Ohio as a wine destination is continuing to garner well deserved attention, and we felt the location was an ideal fit for local vineyard expansion efforts. I've had great success with Snowbirds Vintners, and it just feels right to extend that passion here locally in Ohio."
See Our New Menu
Full Of Great Choices
---
A Community Destination
Chef McFadden said it is his hope that locals will embrace the Sandy Ridge concept, and view it as more than simply a food, drink, and shopping destination, but a true community gathering place.
The Project
Hopes to draw new visitors to the area, as increased interest in lesser known wine appellations has created growth in tourism and travel across the United States. Sandy Ridge hopes to draw visitors from all over North Central Ohio, as well as national and international travelers, seeking an authentic, Ohio experience.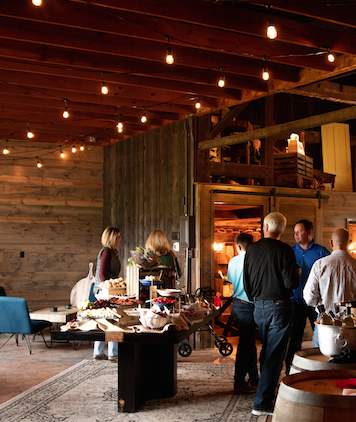 Continues to Ramp Up
Ohio natives are encouraged to spread the word, and share the news with friends and family. Vendors, artists, and event planner inquiries are welcome.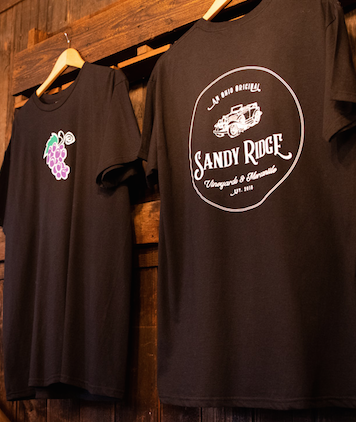 ---
Stay Connected
Join Our Mailing List
If you'd like to be contacted with updates regarding holding a future event celebration at Sandy Ridge, our wine, our culture, our opening date, and or if you have any questions, please email [email protected] By contacting us, you agree to have your email automatically put onto our email list for updates. This will help us grow to better serve you.
Phone: 419.504.8884.
---
Once the Home of Sandy Ridge Farm -
Sandy Ridge Vineyards & Mercantile reopened as a fresh concept for the Norwalk, Ohio community. Featuring a tasting room with deliciously fresh dishes created by Jamie, Sandy Ridge is also home to a local market with freshly baked goods and sweets, regular live entertainment, a neighborhood gathering space, and wines-available either for purchase, or to sip by the glass. The design and layout of the restoration project features warm, natural reclaimed wood, wrought iron trimmed sliding barn doors, and bright, textural elements like armless tufted mid-Century modern chairs in azure blue vegan suede.
At the center of the mercantile is the McFadden family's cherished heirloom, a 1928 Model A Ford Roadster, pristinely cared for and on display for guests to enjoy up close and in person.